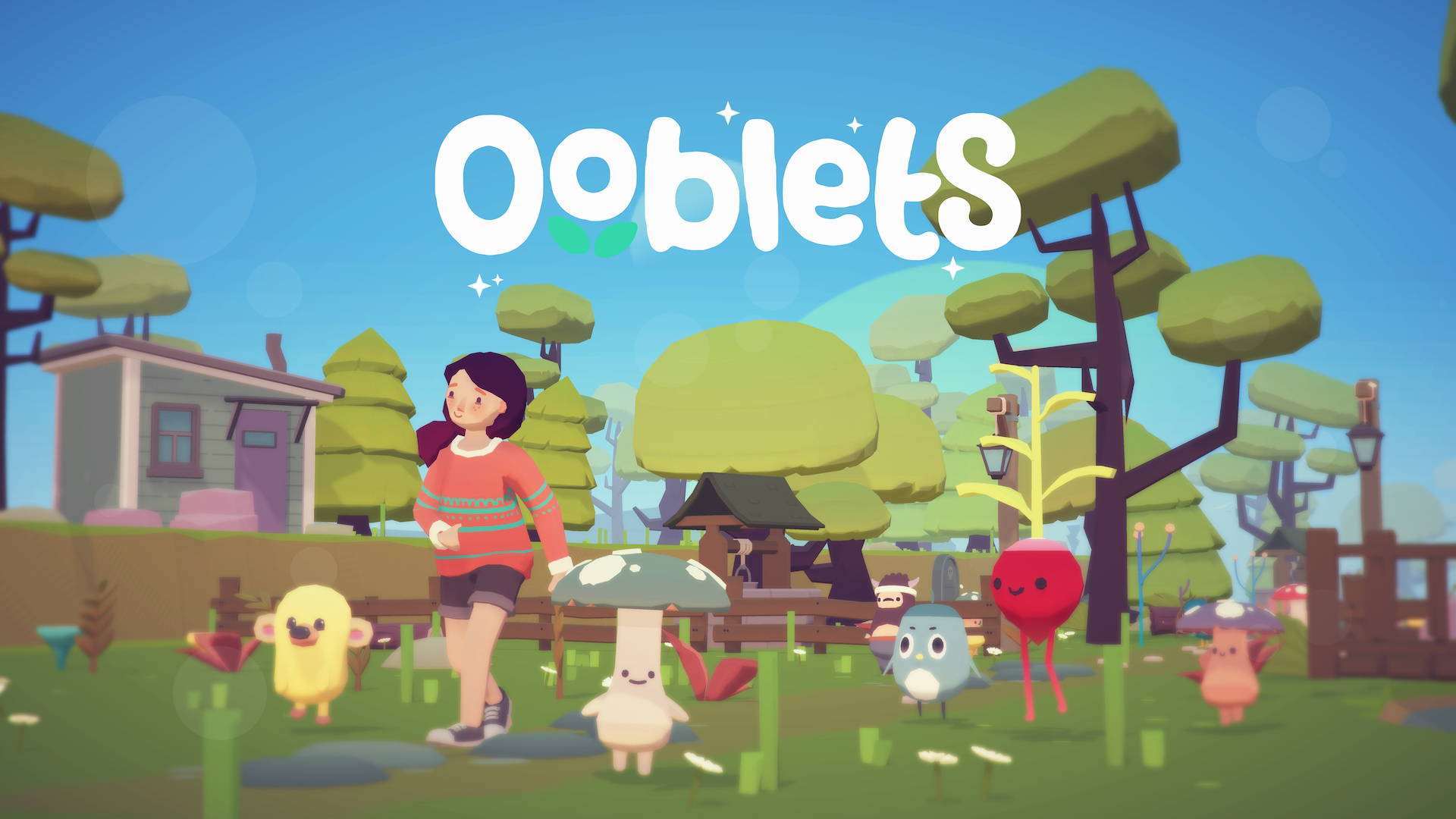 What is Ooblets, huh?????
Ooblets is an upcoming farming, creature collection, and town life indie game. Manage your farm, grow and train your ooblets, explore strange lands, and dance-battle wild ooblets and other ooblet trainers.
It's gonna launch on Windows and Xbox One at some point in the future.
Some features:
Live a simple life working the land (and collecting magical creatures)

Customize your character's clothing, hair style, and house

Take part in a bustling little town full of characters

Explore a variety of locations across Oob, all with their own biomes, plants, characters, and unique ooblets

Upgrade your dudes because I guess they're not good enough for you

Join an Ooblet club. Feel wanted and appreciated. Distrust other clubs' members.

Collect stuff like seeds, items, furniture, machinery, and friends
Who is making it?
We're Rebecca (programming and art), and Ben (game design and writing). We call our studio Glumberland but it's more of a studio apartment than a studio. There are a couple other folks helping, like our composer Slime Girls.
When can I have it already come on?
We're workin as fast as we can gahhh
Can I follow development somewheres??
Yeah! We post updates to our mailing list, Patreon, Twitter, Discord, and on the blog here. If you can't manage to keep up with everything that's really on you.
Oh no I have more questions!
Everything is gonna be all right. We have a whole frequently asked questions page for you to peruse!