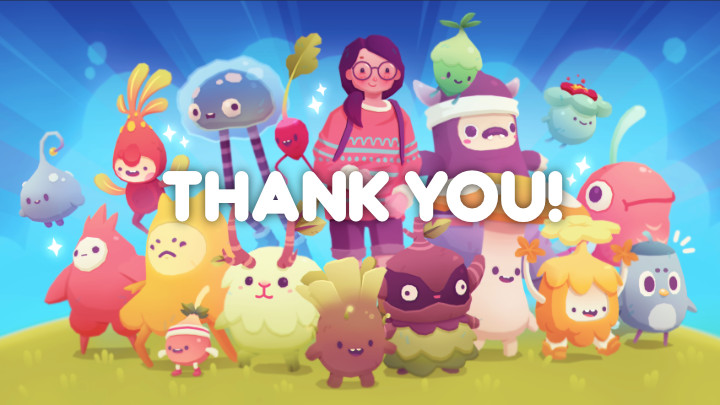 It's been a really wild last couple weeks. We're so thankful to all the people who have bought the game, streamed and made videos of it, told their friends about it, made fan art, and participated in the community!
We weren't sure whether Ooblets would live up to expectations, so we were very glad to see how warmly it was received. It's been a difficult year leading up to this, but the positive response has made us incredibly happy.
We've been frantically busy fixing and improving things (our changelog has over 110 items since launch) and we just added a system to deposit excess ooblets you might have acquired (see the sign near the Wildlands).
The new updates with ooblet re-homing should be live on both Xbox and Epic now. There are a lot of bugs we still need to fix but hopefully we can find some time to start adding in more content soon, too!
Continue to see our changelogs since launch: