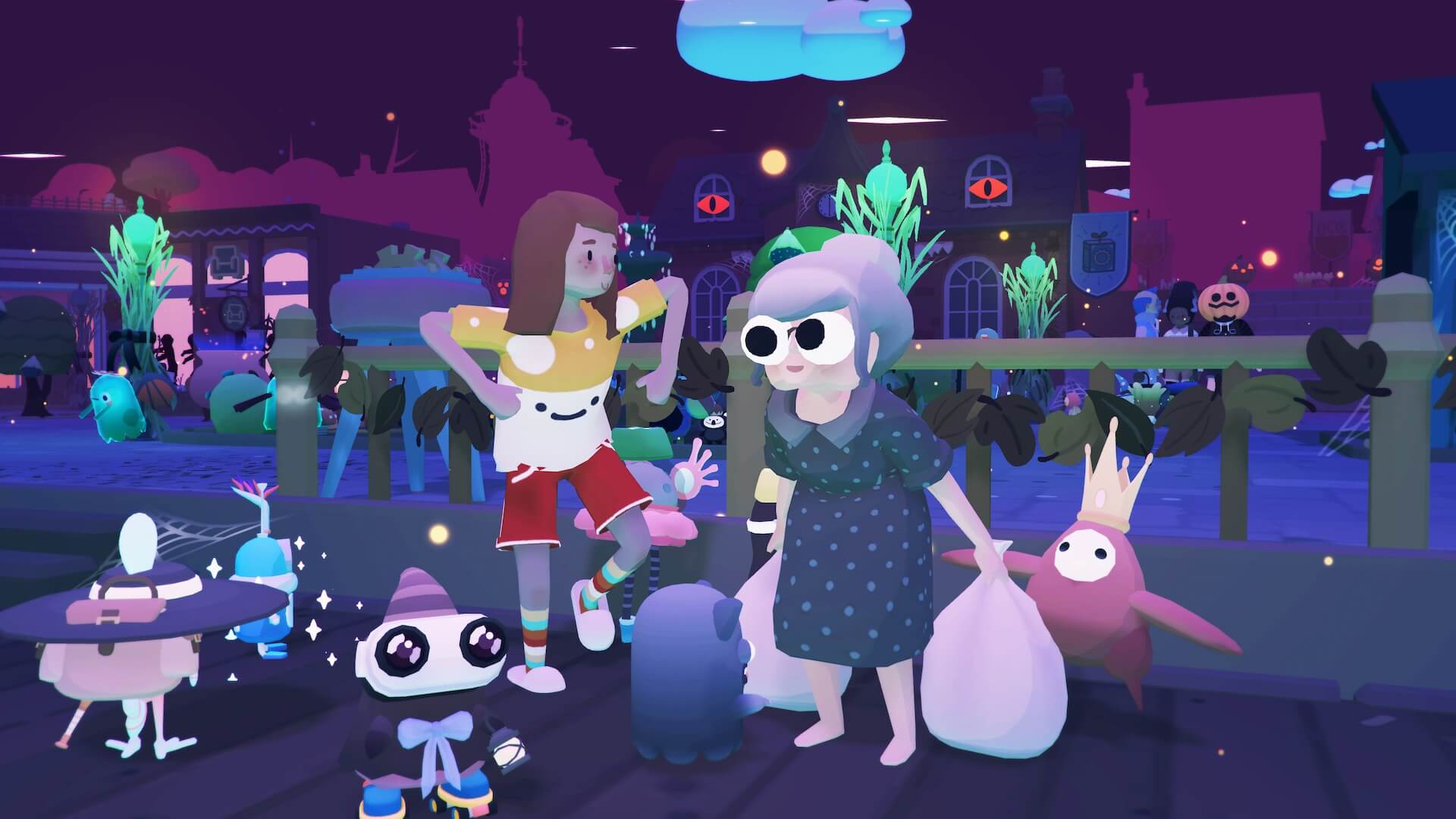 🎃 The 2023 Halloween Event is now live on all* platforms! 🎃
We made a lil promo video for the event that you can watch here.
This is our biggest event ever with so so much new stuff:
🔮 New costumes, clothes, decor, & furniture (some lightly haunted)
🧪 Potion-brewing to craft those new items
🪦 Badgetown's got a huge spooky makeover
🧛 The townsfolk are wearing costumes!
👻 A brand new event-limited spooky ooblet!
🍂 Temporary seasonal colors/lighting
🦴 Dowsing licorice sticks to find skellybits and golden skellybits
🍬 AND trick-or-treabie-ing is back along with the last year's Halloween collectables in case anyone missed them (also the graveyard riddles are back!)
The event will run until Nov 15th, but we might extend it a bit further.
Happy spooky month everyone!!
⚠️ v1.3 requires a manual update on Switch due to a Switch-specific Dance Barn softlock bug, so if you're okay with not using the Dance Barn for about a week while we get a patch through cert, update now to get the new event content! Otherwise you'll see last year's smaller Halloween event.