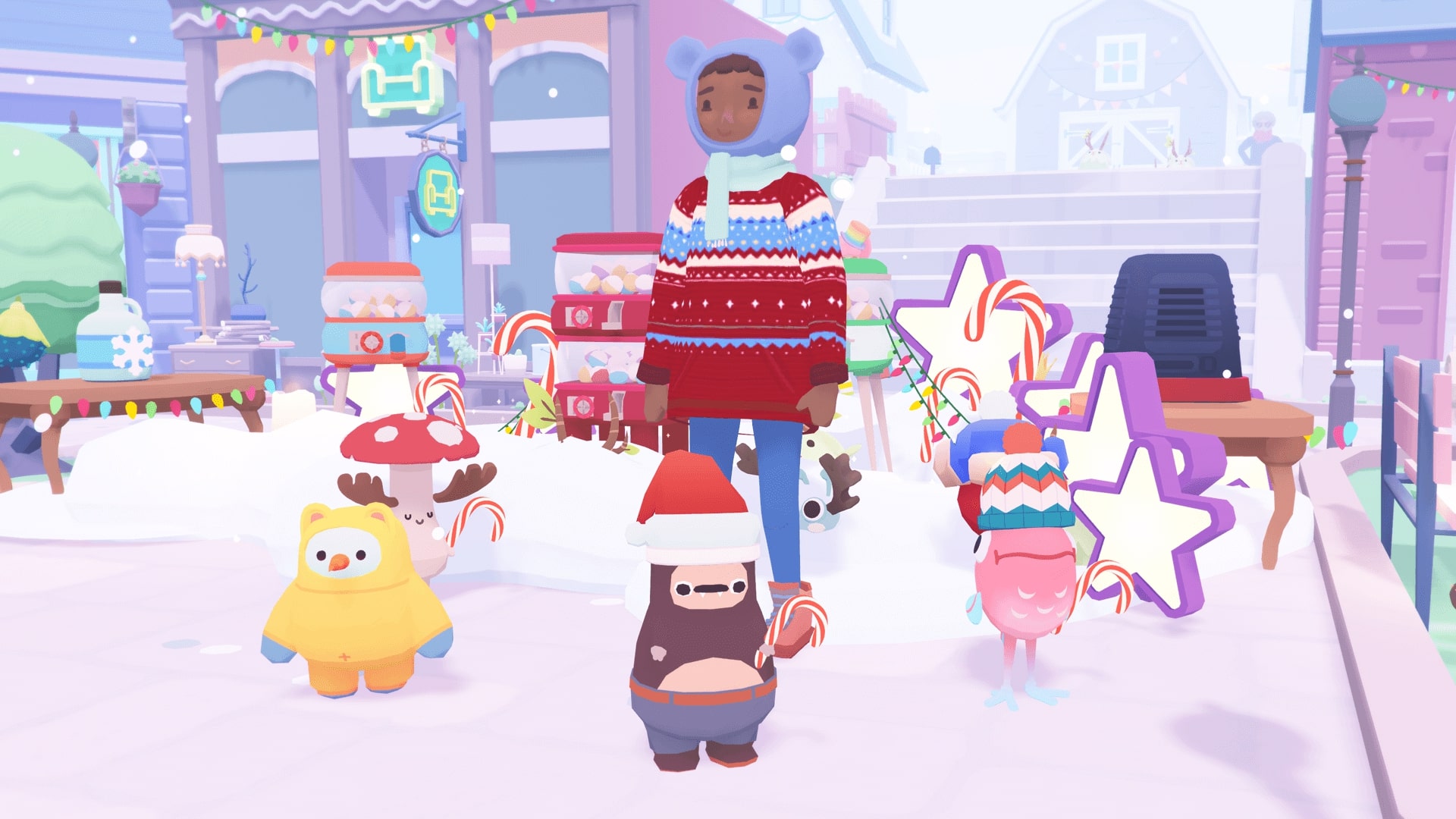 Collect festive bobbles in Badgetown to exchange for cozy apparel, accessories, and more - including brand new items for 2022.
This event runs until December 31st so now's a great time to jump in!
🎁 Holiday Sale! ❄️
We've also got a big discount running from Dec 23 through Jan 1 on the Nintendo Switch eShop in case you haven't picked up Ooblets yet!
If you're in Europe or Australia, the sale dates are Dec 15 through Dec 29.
We also wanted to let you all know that (French, German, Spanish) translations will hopefully be coming to the game by Spring 2023 in an update. Thanks so much for your patience on that.
Happy Holidays everyone!
-Glumberland