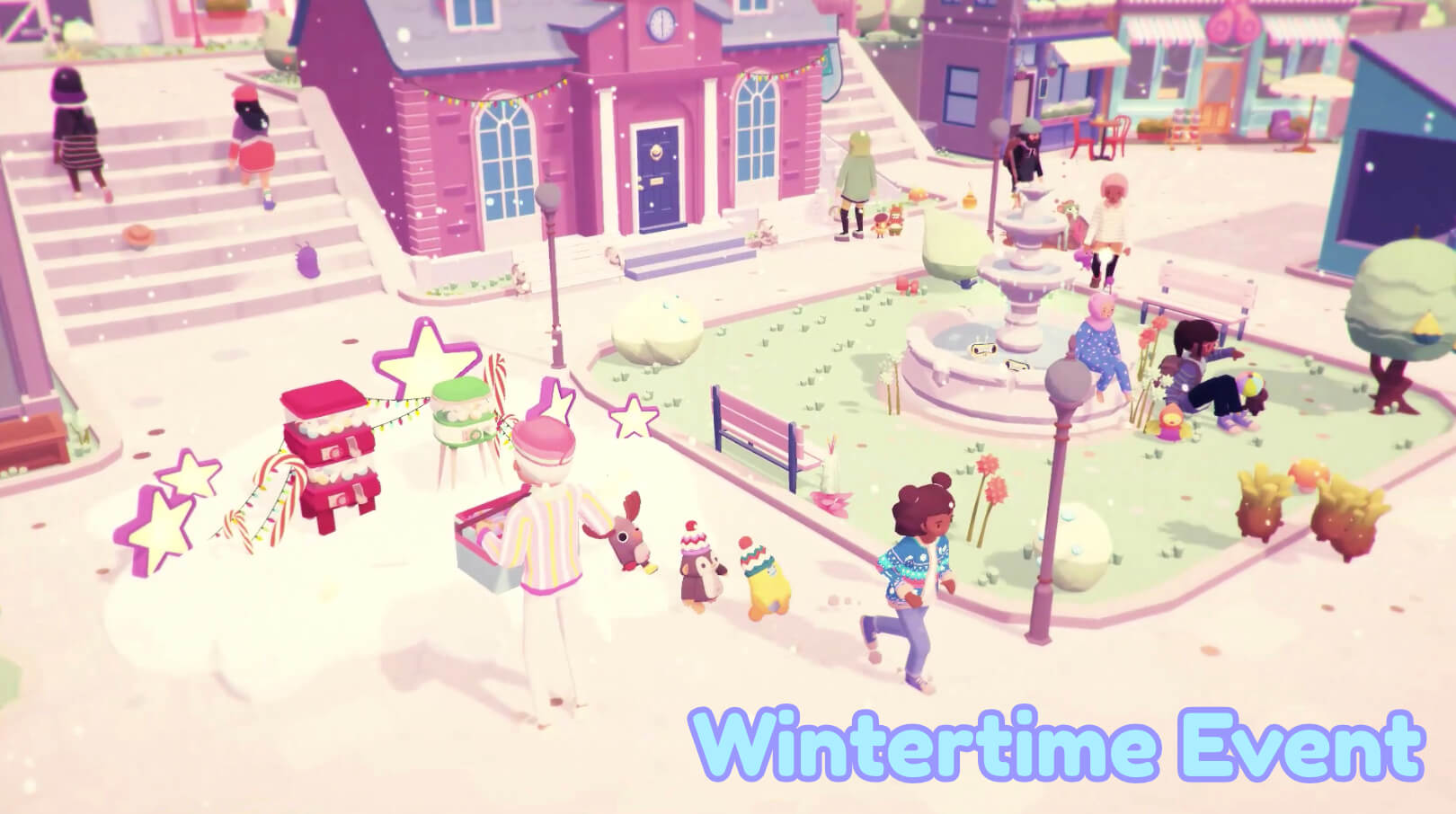 Right on the heels of our huge 0.9 Update, we've got a Wintertime limited event running throughout December.
Collect bobbles around Badgetown to exchange in our capsule machines (we call them gotsapons) to snag a bunch of new sweaters, ooblet accessories, and other stuff!
This event will end on December 31st, so be sure to grab everything before then. If you miss it this year, we should have the same things available next year, too!
Changelog:
Added winter event gotsapons
Added winter event bobbles
Added 6 new winter sweaters
Added 4 new winter ooblet accessories
Added twinkle lights for player house
Added twinkle lights to badgetown during winter event
Added winter event jinglebread cookies
Snow on Main Menu during winter
Improved performance in Pantsabear Hill
Improved performance in Mamoonia for people who have chosen lower graphics quality settings
Npcs should not give recipe pieces if there are no more recipes available to learn
Made recipe pieces reconstitootable
Fixed issue where typesetting game would break
Prevent player from visiting remote regions if a region storyline is nearly complete to prevent race condition for cutscenes
Pantsabear figurine pants are the correct color now
More fixes to prevent farming cursor being invisible
Fixed OHC seal being blocked by npc's ooblets in cutscene
Fixed issue where pantsabear is considered an elswair Ooblet
Fixed rare items not sparkling
Fixed pantsabear hill clothing missing from Kibbonbon
Fixed Eoieen's shop not replenishing each day