Heya, Ben here!
We just pushed a new update that adds in the missing gleamy and uncommon variants of some ooblets we had neglected. There are also a couple small fixes to figurines, NPC schedules, and hair stuff. It's currently live on Epic and going through cert on Xbox (and will hopefully be live there by later today or tomorrow).
We also published our roadmap if you're curious about our plans for the future of the game. And speaking of the future, that big personal news is I mentioned is...
We're having a baby!!!
Rebecca (the lead programmer and artist of Ooblets) is pregnant and expecting very soon with our very first baby. We're super excited, hopeful, nervous, and all the other emotions people can have.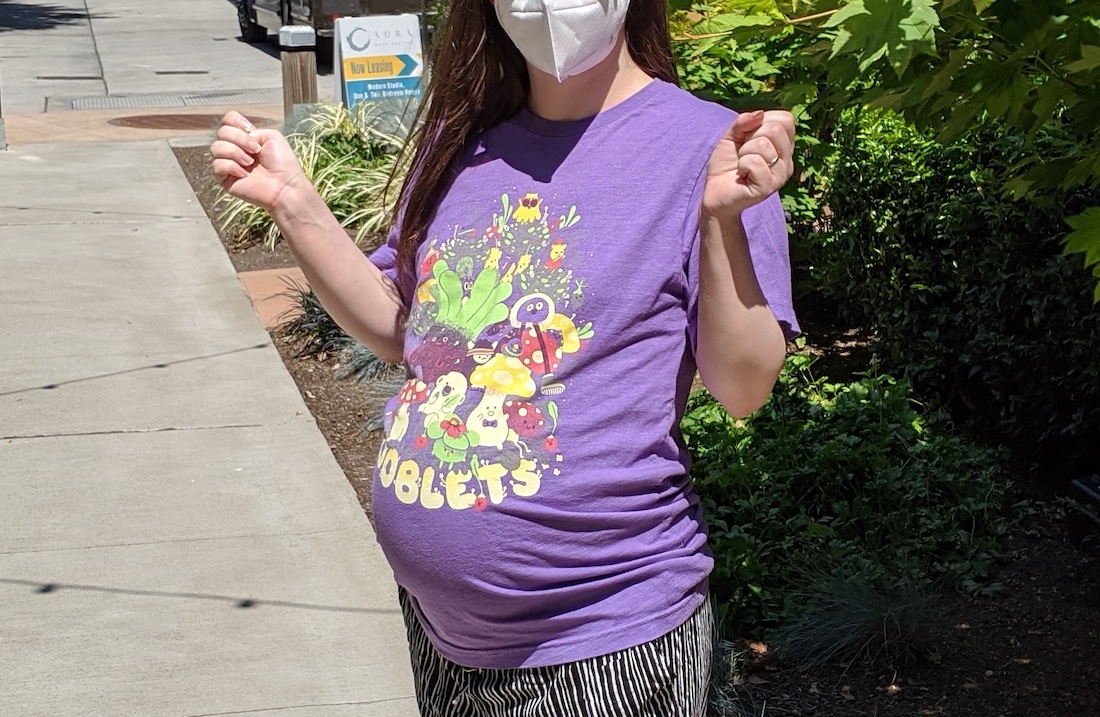 The pandemic has thrown a bit of a wrench in our plans to have our families around to help us in person, so we're going to be taking everything on ourselves, but I think we're up to the task.
You might be wondering what this means for future Ooblets updates, and we want you to know that we've been planning around it for a while and working very hard to make sure development isn't interrupted too badly. It's one of the reasons we had such a fast pace of updates immediately after launch.
Some of you might have also noticed we've been a bit quieter in the last week or so, which is because we've been heads down trying to get as much work on the first major content update done as we can before the due date. We're transitioning from a daily/weekly hotfix and small content release schedule over to a more traditional bigger update schedule (although we'll try to sneak in some small content additions here and there between major updates).
We can't foresee how delivery will go and how much our lives will be thrown for a loop caring for a newborn, but we're pretty confident we can keep a decent pace of bugfixes and updates before and sometime after delivery. Rebecca is the hardest-working, smartest, and most capable person I know, so if anyone can juggle having a baby and making a major video game, it's her. That said, we're not going to push ourselves past any limits. Our family and wellbeing come first and we hope you'll all be understanding about any effects this might have. We're also working on bringing on some extra development help to keep the pace up.
I hope you'll be there with us to celebrate the joy and wonder of this new adventure!
-Ben