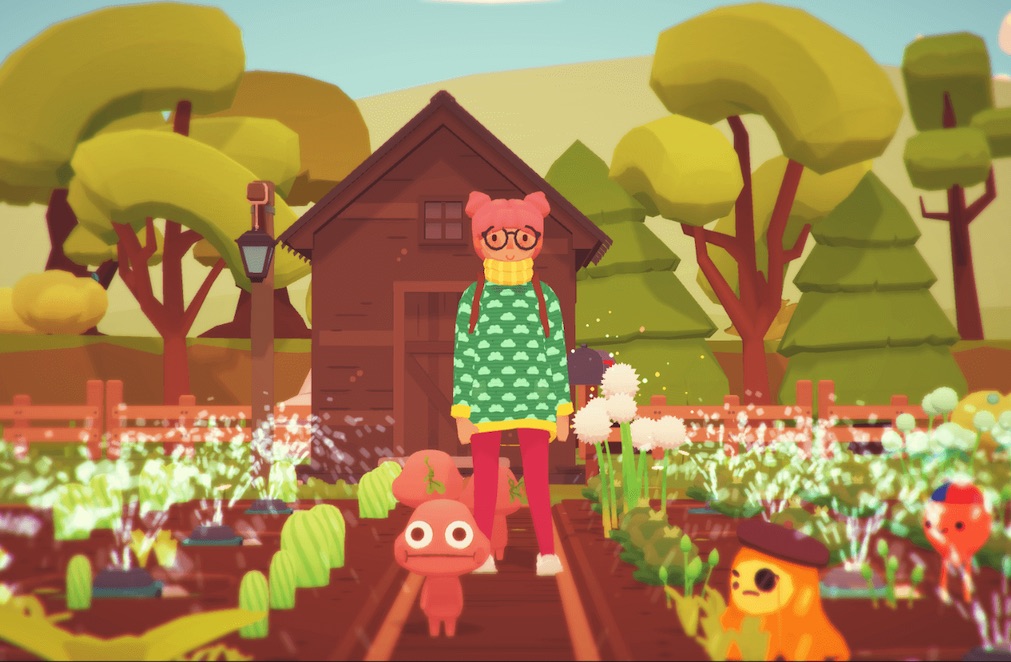 This month has been punctuated by some big news that's kinda Ooblets-adjacent as well as some fun new stuff in the game itself. We're working as hard as we can to get the game finished (and fun) while also having a tiny itsy bitsy life outside of Ooblets, too.
Self publishing!
Firstly, we announced that we're self-publishing. The response was really incredible and positive: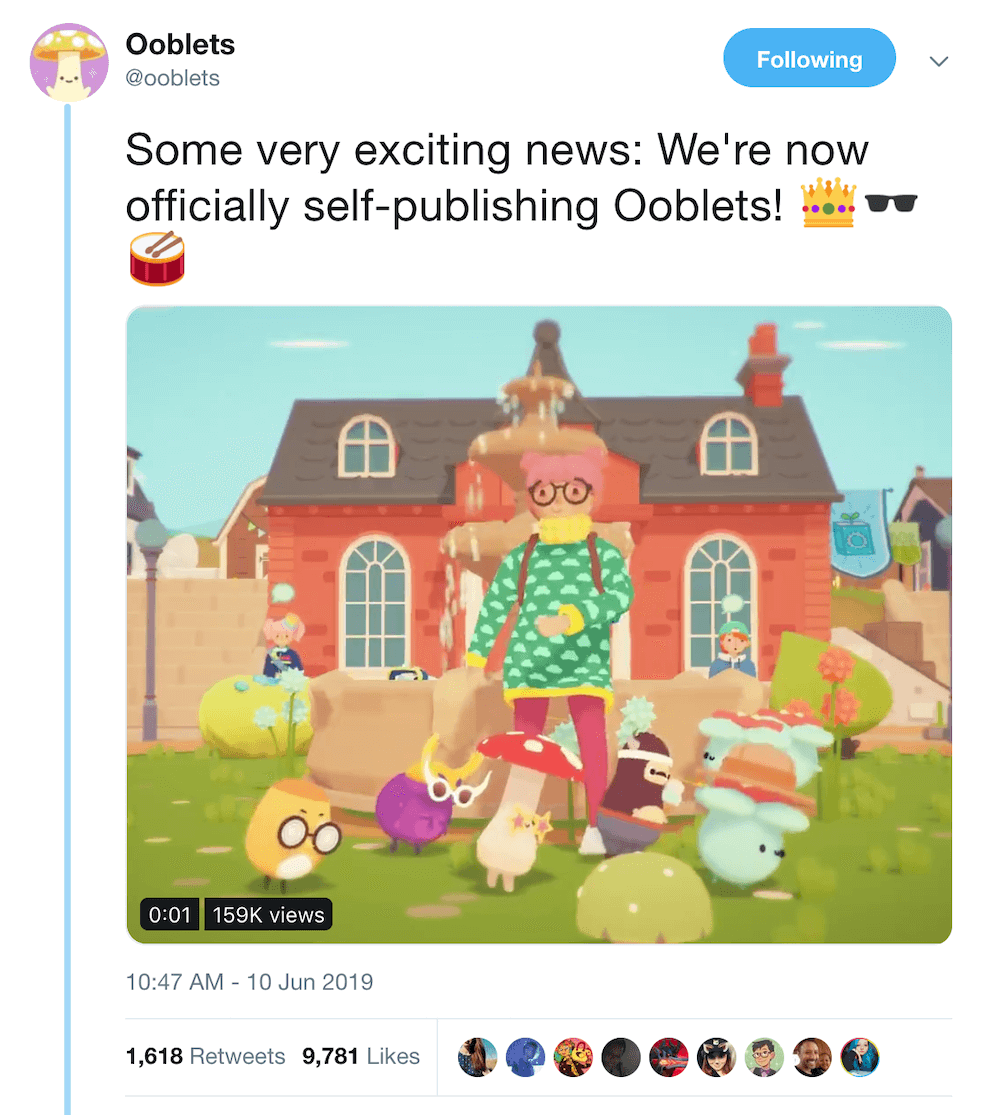 So many likes!
This change is probably not quite as big as it sounds but we'll take the excitement either way. We also recently started working with popagenda who are a small group of really nice, smart, and motivated Canadians who are helping us plan for our launch and handling some business stuff for us.
We may eventually work with another publisher if a really good opportunity comes up so we're not totally closing the door to all that. We're just doing well on our own for now.
We're looking forward to seeing what Double Fine does with the added support of Microsoft (and there are no changes planned for our launch on Xbox).
Movin on up
We also decided last minute to up and MOVE. Across the whole country!
We'd been living in a small town in New Hampshire for the last 4 years waiting until the game was done to move on and get our lives started. It was a very nice place but we never really saw ourselves staying there forever.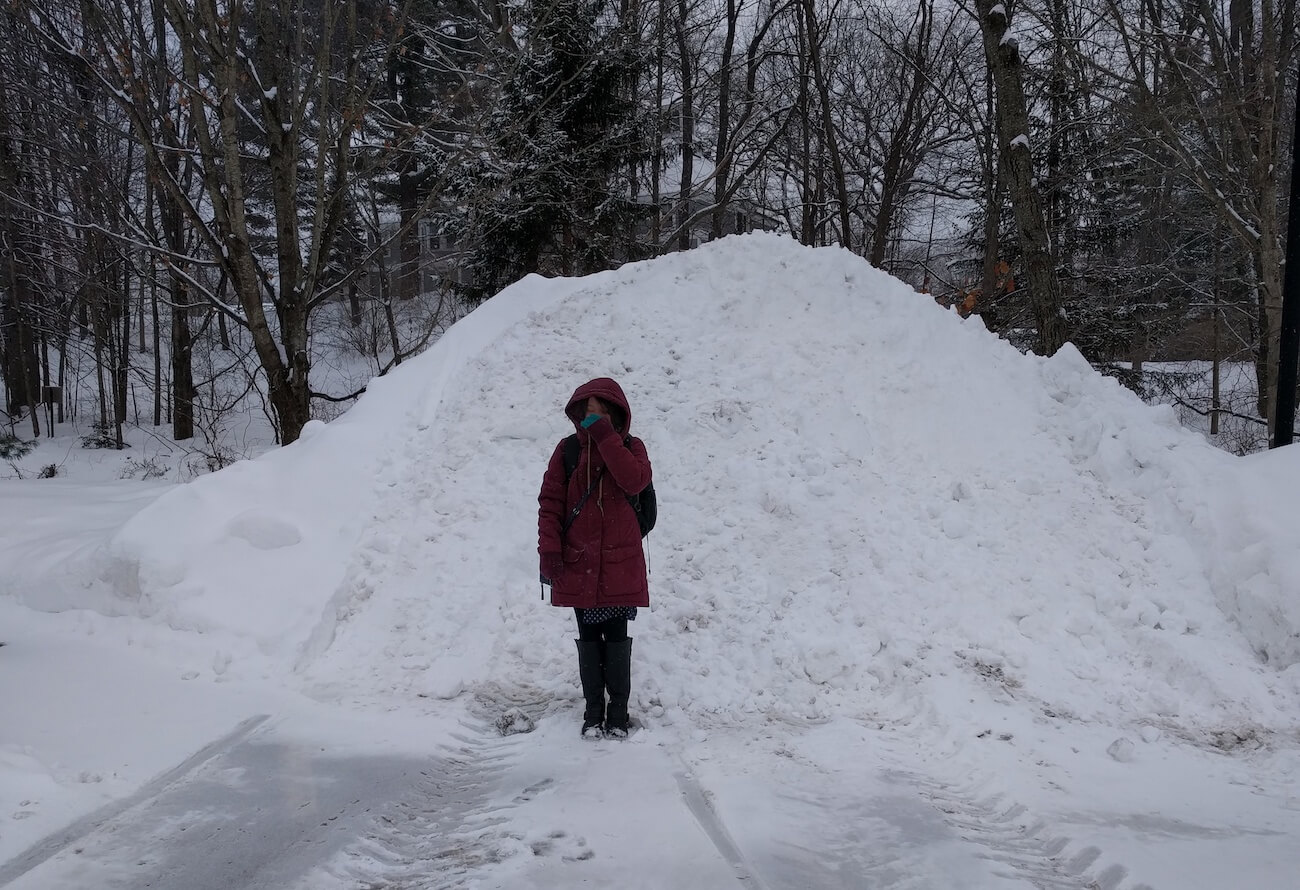 A light NH winter
Our social anxieties and workload make it tough for us to maintain friendships at the best of times, but in the middle of nowhere we didn't have a chance of having much of a life. We'd also been to all the nearby restaurants and things way too many times, and we just needed a change of scenery.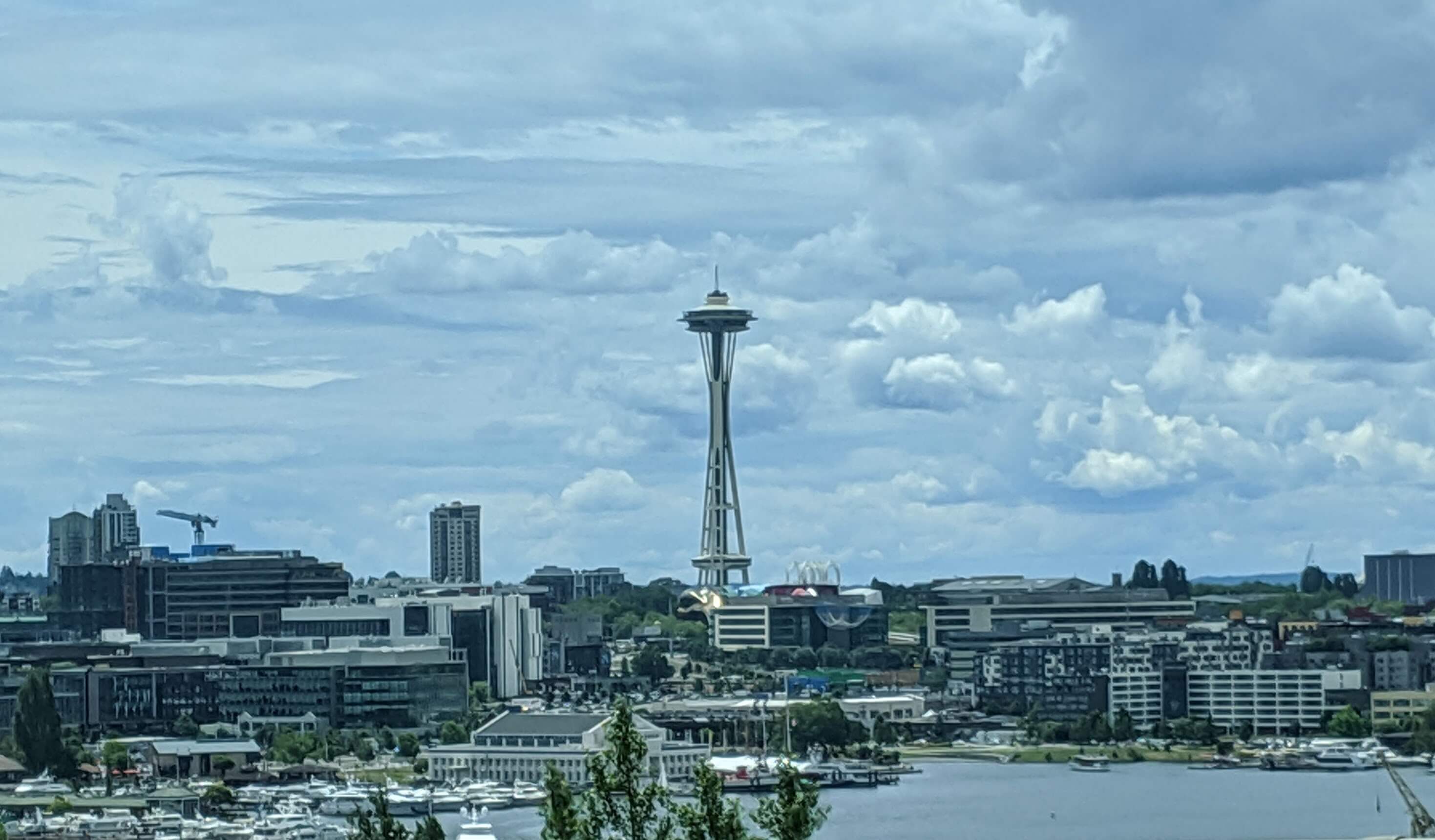 So the other day we said let's stop waiting and just do it. We decided on Seattle which we had researched a bit and liked when we had previously visited (and totally didn't just pick because of Frasier), and bought our plane tickets for just two weeks out.
In those two weeks we snagged a new apartment, closed all our accounts and things in NH, crate-trained our cats for the 6 hour flight, and shipped or gave away all our worldly possessions. It was like the busiest, most stressful two weeks ever.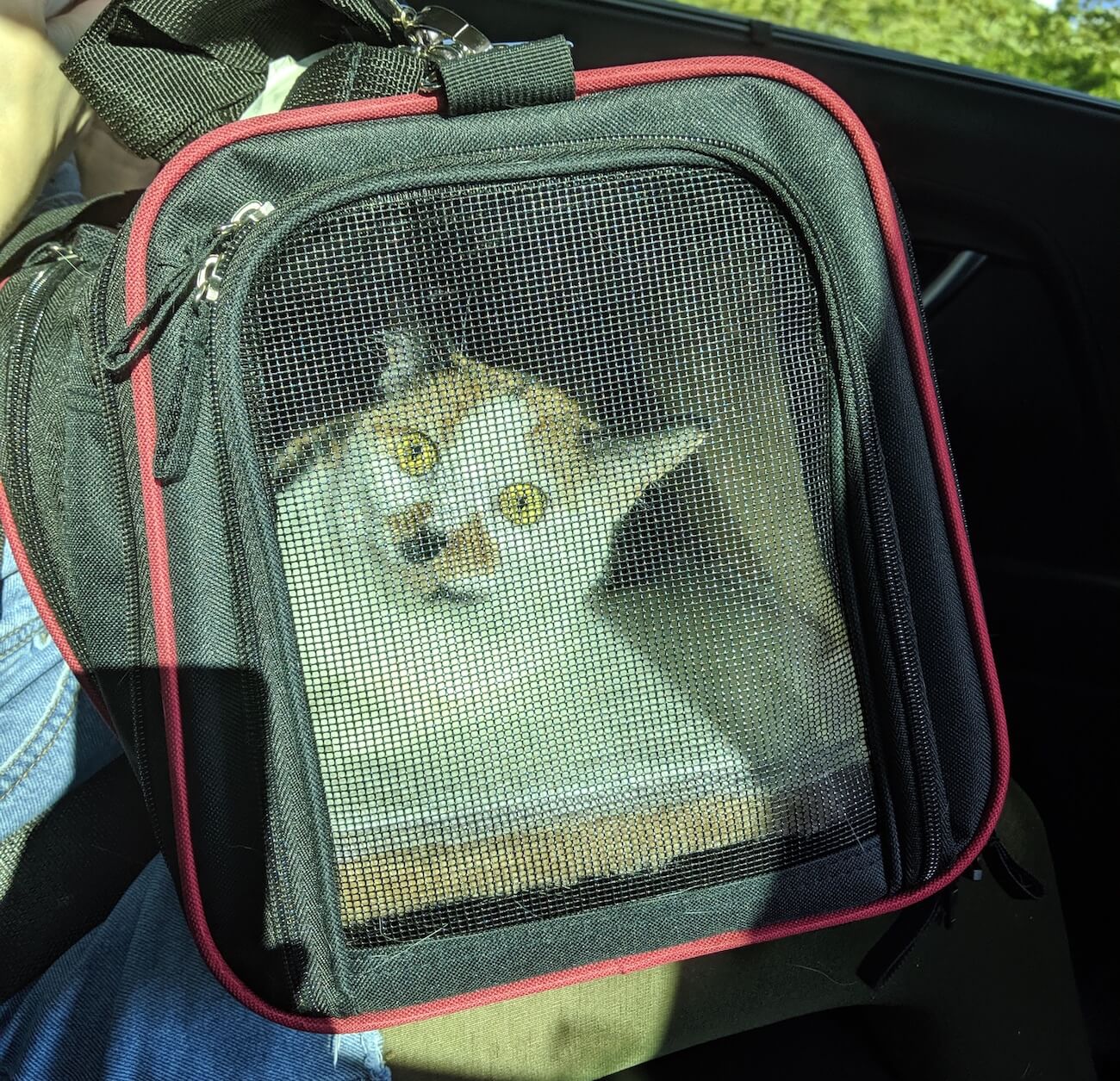 We were really worried about the cats flying but they survived. We also hadn't signed a lease or put down a security deposit before arriving, so there was a chance we were going to turn up without a place to live, but it all worked out.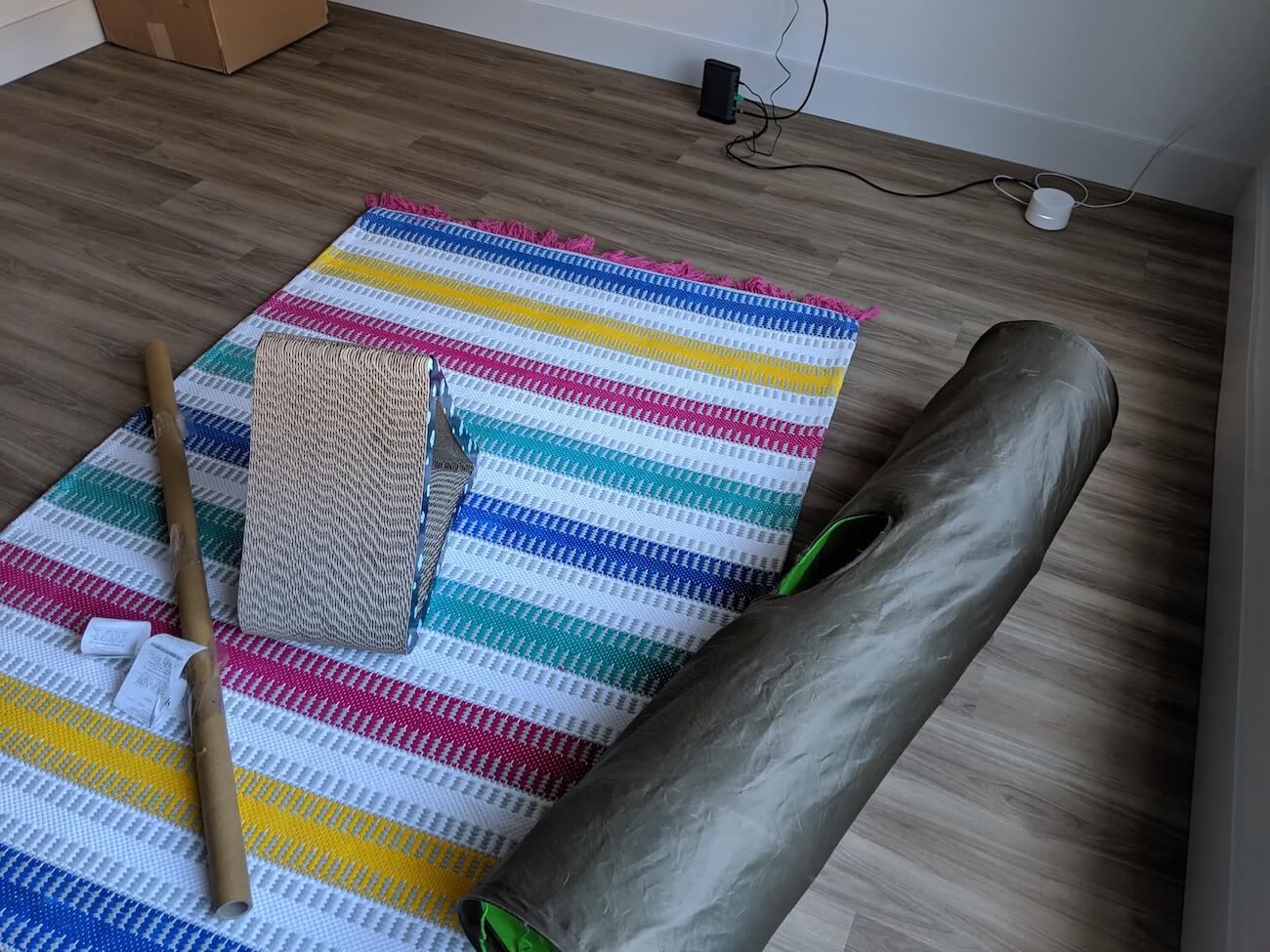 All the furniture we need
Now we're just waiting on our freight shipping to arrive to see if we still have our clothes and computers and stuff. In the meantime, we're already back to work on our laptops.
Development took a bit of an intermission but since we did the move so rushed, we were only set back a couple weeks (compared to the months most moves eat up). We figured now was better than post-launch when things might be a lot more pressing.
But what of Ooblets???
Despite all the wackiness that was going on this month, we did get a bunch of Ooblets work done. A lot of it was the typical bugfixing and bizdev stuff that are too boring or NDAed to write about, but we also got in a few showy things to showy you:
Like gleamy rain
*Only. want. to. see. you. in the gleamy rain… *
Okay so you may already know of gleamies, the rarest variation of each ooblet type. But do you know when the best time to find them is?? Well it used to be whenever since it wasn't dependent on time at all, but now we've implemented a new, rare weather event called gleamy rain.
This sparkly rain brings out a higher chance of running into local gleamies for you to challenge.
and a brand nooblet…
Meet Spuddle!
This is the first ooblet concepted by longtime ooblet pal Luchie (who made our poster design, too).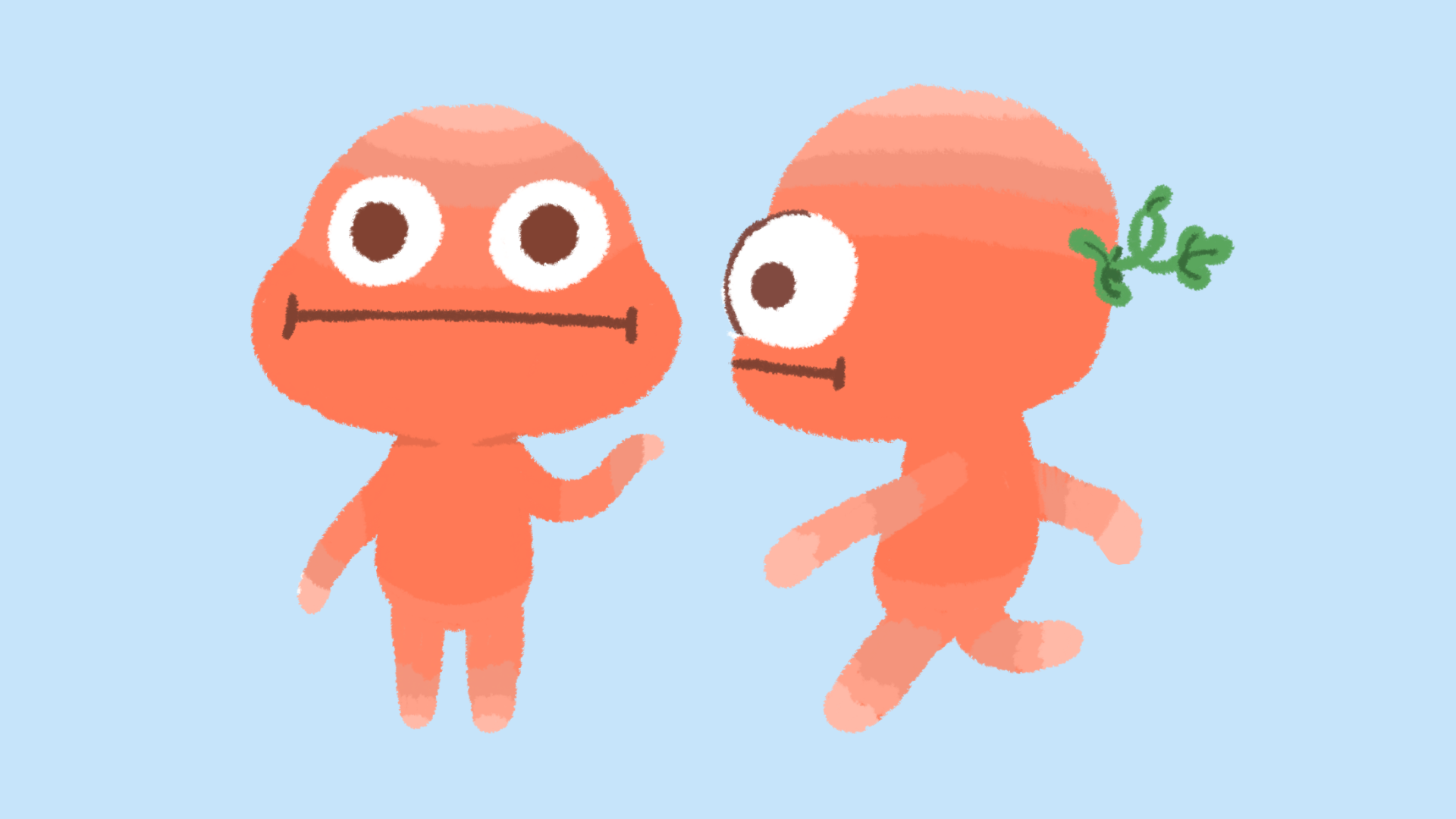 We showed off the concept and model (made by Sander) to patrons, newsletterers, and twitters a while ago but only just got around to actually implementing Spuddle in-game a couple days ago. The concepts and model got a lot of people talking and making fanart so I'm thinking this'll become a fan favorite…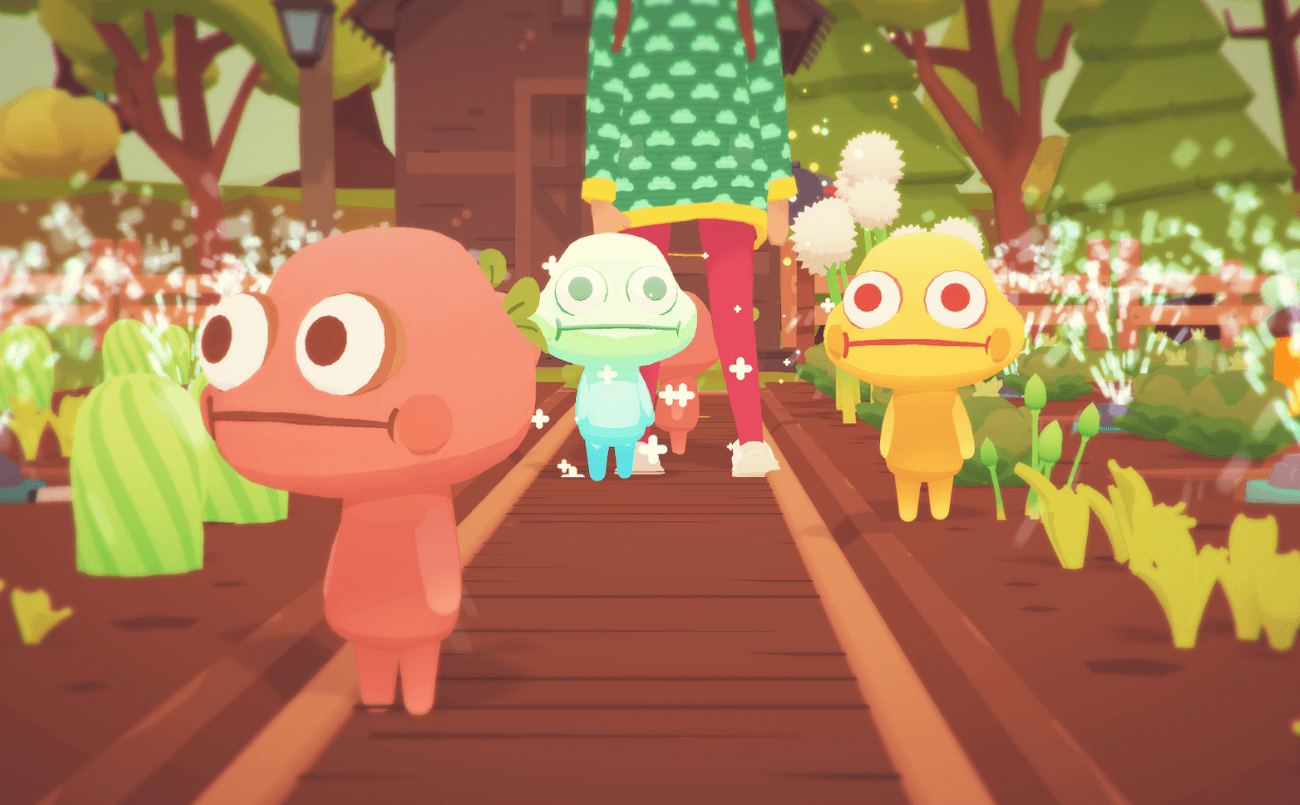 We also made a few color variations for the uncommon and gleamy versions you can collect.
and this statue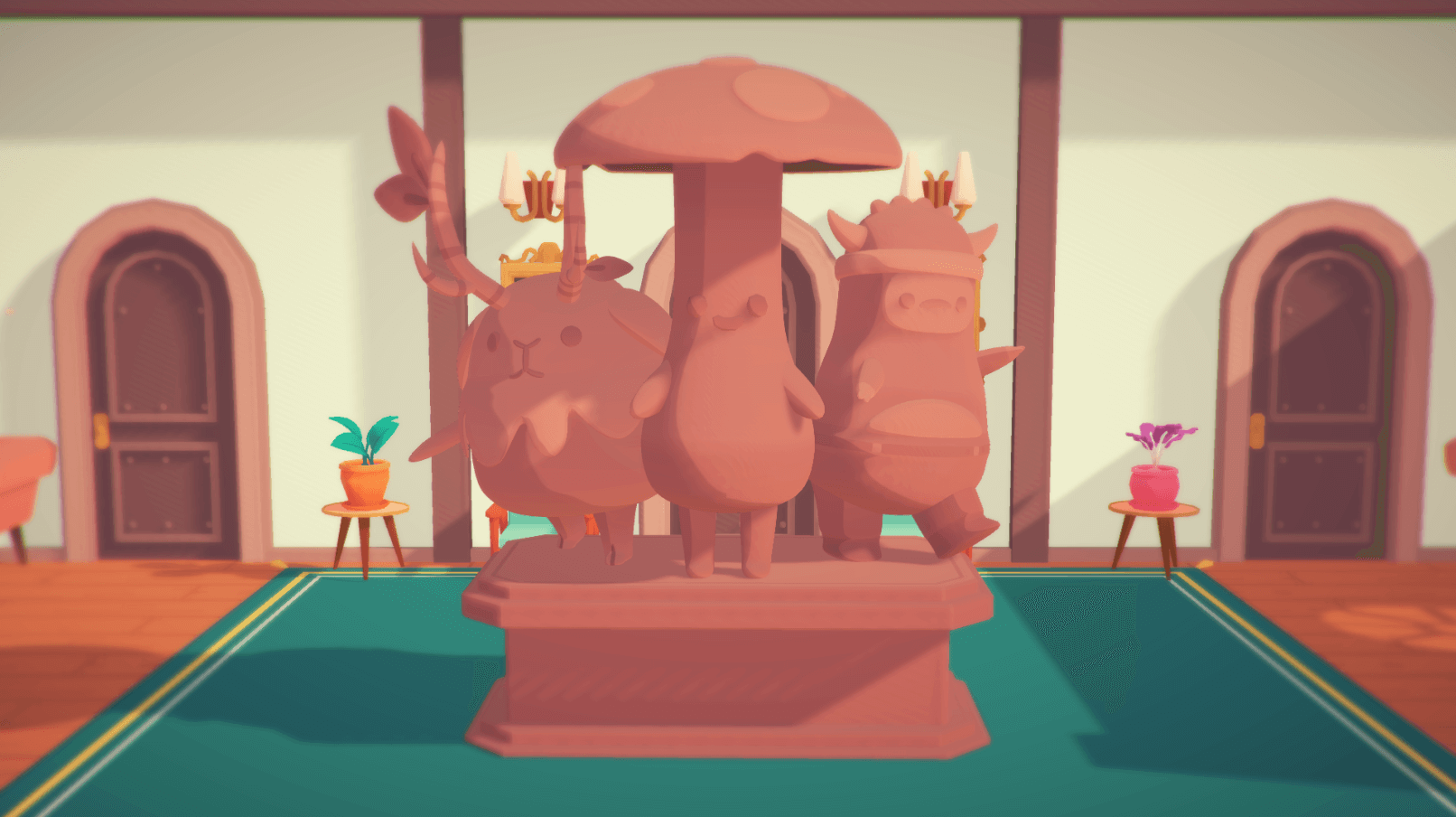 What could it represent??
and these treabies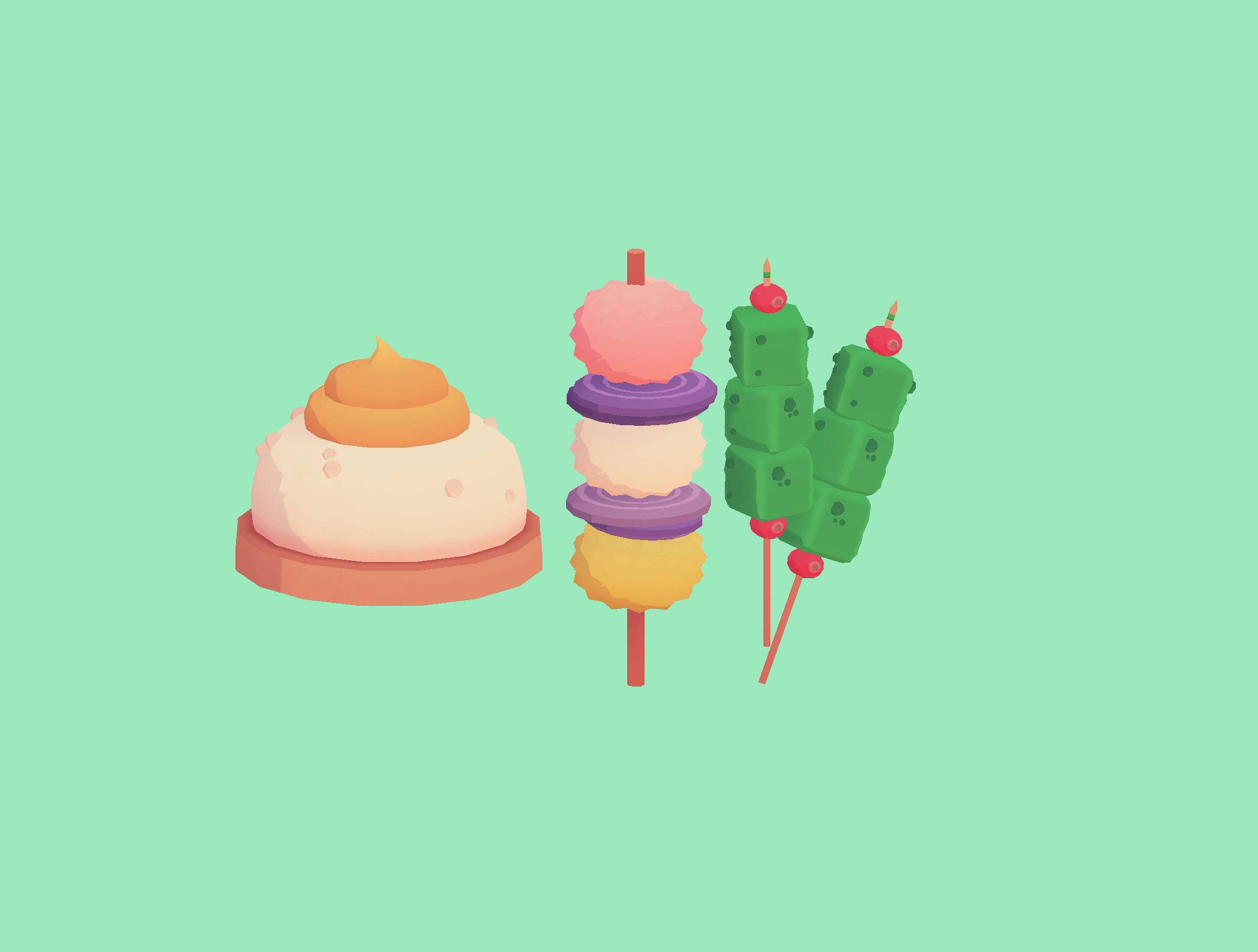 These are partially inspired by some Filipino baked goods we ate at the mall (I know, the mall). We didn't get pictures of all the stuff before we scarfed it down but here's one of some pan de oob we took home: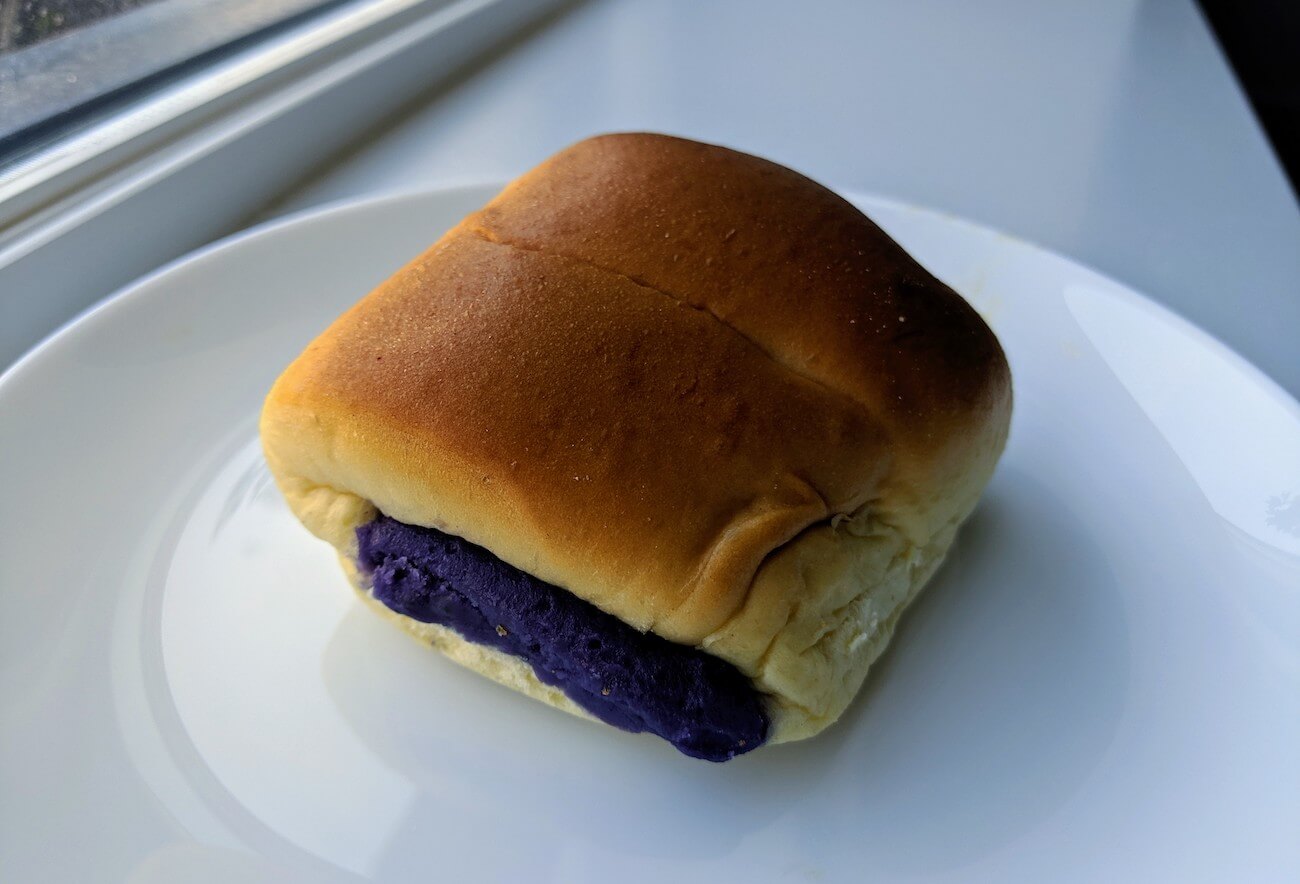 So yeah, a lot going on in our lives and ooblets and we hope to have even more exciting news next month!