Well this is embarrassing…
We had this great idea to do this devlog as a video because we figured it would be a fast way to go through everything we worked on without having to make gifs and screenshots and stuff, and people would get to know us better!
It turns out, the only thing you'd get to know about us in said video is that we're incapable of making videos.
After spending like 4 hours setting everything up and doing about 200 takes, we decided vlogging wasn't for us. Our inability to even get the introductory "hey!" right would amaze and bewilder you.
With our tails between our legs, here's what we were going to go over in the video:
E3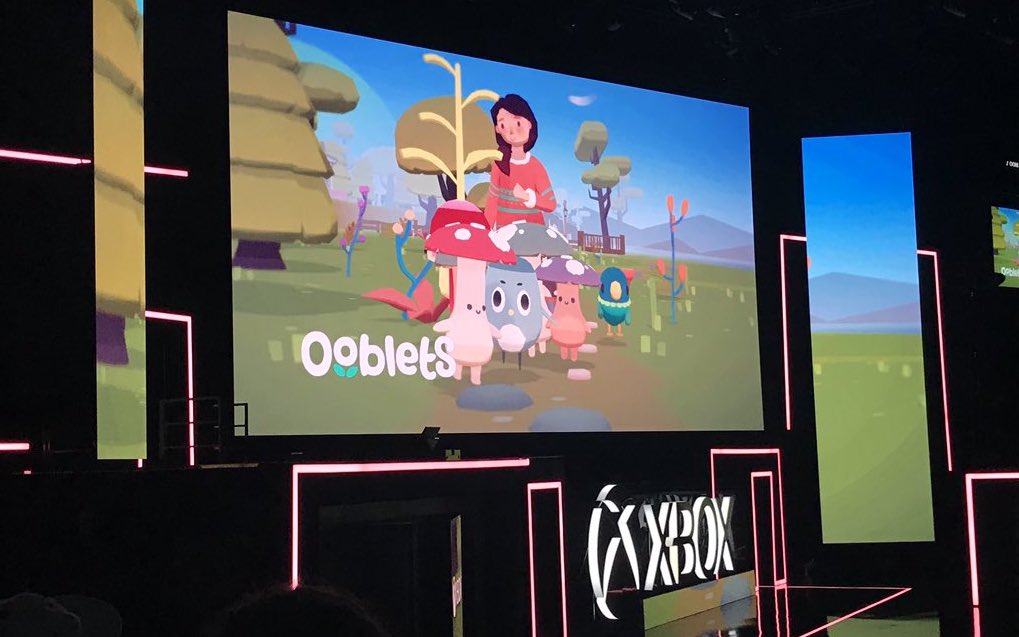 You've probably heard us yap about this ad nauseam already so just a quick recap…
Microsoft Press Briefing: We were in it! ON THE BIG SCREEN! For a few seconds! (We actually worked really hard to get that… figuring out how to get the game playing at 4k, buying a 4k monitor, configuring OBS to record at 4k while the game was playing at 4k without the computer catching fire, and recording all the highlights on top of that…)
PC Gaming Show: We unveiled our E3 trailer! There was pandemonium, rioting in the streets (big shout out to Derek Lieu and Slime Girls for helping to make the trailer perfect!)
Our game demo was ON THE FLOOR of E3! Well, a few feet above the floor, at a comfortable height for people to play in the Xbox section!
People seemed to like the demo but I guess they wouldn't tell us if they didn't…
We were nominated for Best RPG of E3 by IGN and Best of E3 by Digital Trends!
Ooblets was featured on a bunch of the big streams like Youtube Gaming and whatever the main Twitch E3 stream was! Watch Tim Schafer and Greg Rice show the game off here!
So new stuff!
Prepare for a lot of sped-up gifs of all the stuff we've been up to:
Customization!
Now you can pick your starting look:
And you'll be able to style your hair and wear hats:
And change your outfitty with all sortsa stuff you can collect:
Gotta customize your house too!
New NPCs
There's a bunch of new characters but here are a couple of our favorites:
New region!
Nullwhere is ~~spooky and mysterious~~
New ooblets!
Nullwhere wouldn't be complete without some new creepy ooblets to scurry around it…
Glanter:
and Snurfler:
Balloons!
How do you get to Nullwhere? By hot air balloon of course! We're thinking of calling the balloons "flaters" because WHY NOT
What's next?
We're working on NPC daily schedules so Badgetown will feel a bit more alive. Characters will have houses and go to work or wherever each day, maybe stop by some shops, take a stroll…
Speaking of shops… We're also working on implementing shopkeeping! It's going to be a pretty simple gameplay mechanic but I think people will like it.
Thanks so much for reading and being into what we're doing.