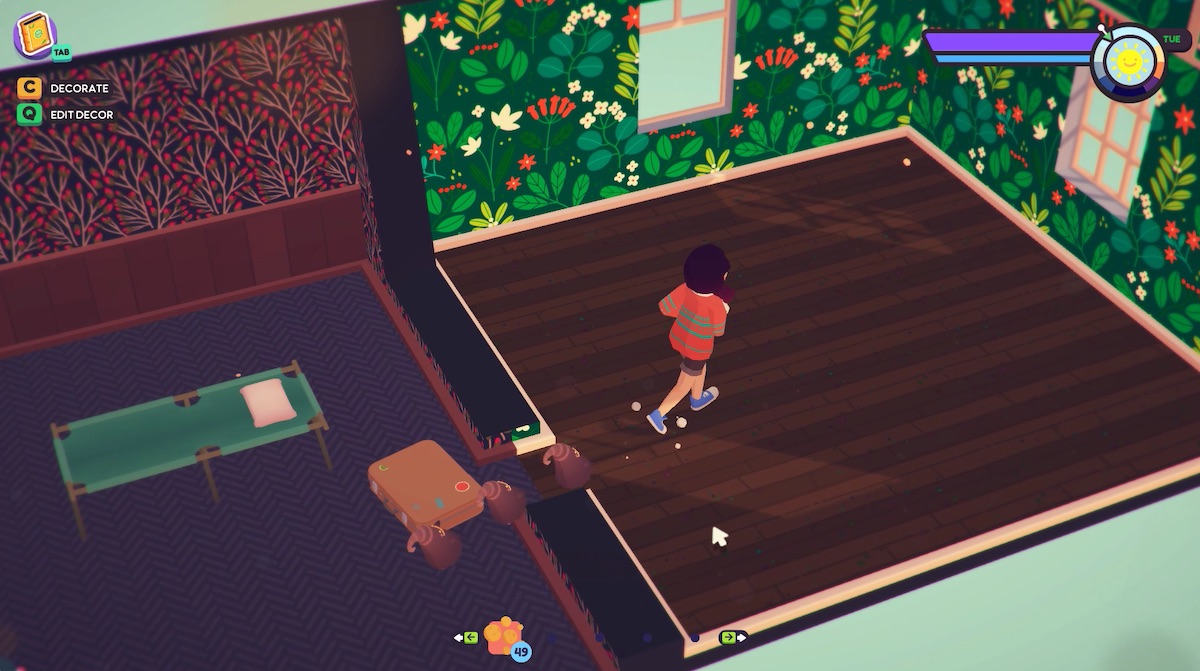 Per-room wallpaper and floors!
Thanks for making the Port Forward launch earlier in June such a fun experience! Our next big milestone is the v0.9 "Secret Update" for later this year, but before then, we're going to be releasing a couple smaller bugfix and content patches, like this one, 0.8.11!
The big new change is per-room wallpaper and flooring in the player house. We know a bunch of folks have been asking for it so we're super happy to be able to support it now.
Another big thing we added isn't player-facing, but is kinda important: Backup save files. All it does is create a copy of your save file in a secondary folder (in Documents) each time you quit the game. We added this because we're hoping to turn cloud-synced saving back on at some point in the future but there's a chance that doing so could mess with some folks' save files, so we wanted a backup solution if things go wrong.