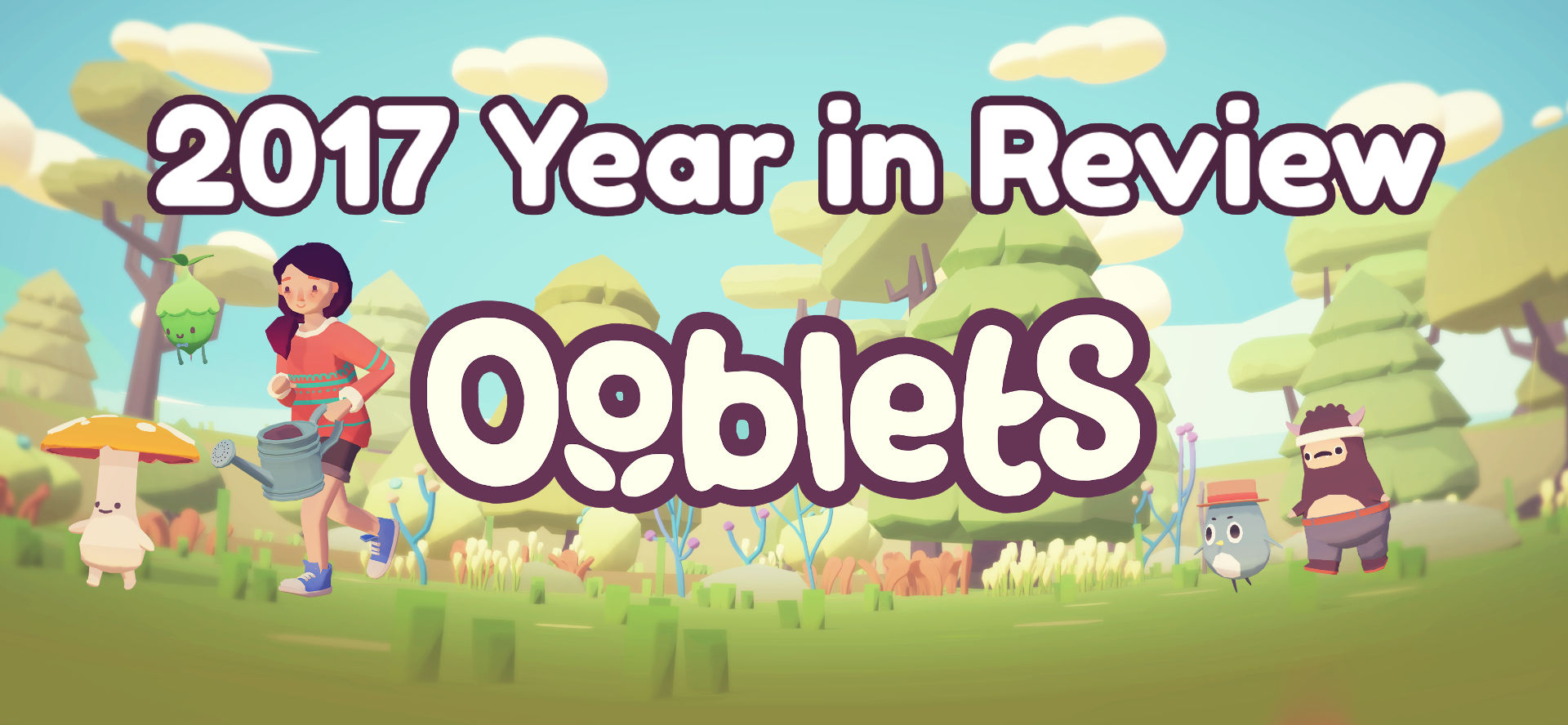 Hello friends! Rebecca & Ben here with a little summary of our year now that it has come to a close.
We only started working on Ooblets near the end of 2016, so the majority of Ooblets stuff has basically happened in 2017. It's been a super important/insane year for us, full of highs and lows, new friends, new ways of thinking about things, and experiences we were never expecting. Let's talk about them!
Patreon
One of the first things we did in 2017 was launch our Patreon, where folks can support us directly while we work on the game. We started it as a way to let fans get a bit more access to us and what we were doing, and I think it's been really successful in that.
It's always weird talking about money, and everyone has different ideas about what a lot or little something is, but the income we get from our patrons has actually been a surprisingly big benefit to development. Everyone's been super kind, engaging, and encouraging, and that's worth the most of all.
Double Fine
Getting a publisher is always a big deal, but what you may not know is that Double Fine holds a really important place in our hearts. I remember back when we had a little mailing list for people interested in the game and saw an @doublefine.com email address sign up and us dancing all around the apartment about it.
Having them backing the project means so much to us, and they've been really great and supportive.
Trailer(s)
Our talented friend Derek Lieu made our very first trailer for Ooblets and it got a huge amount of attention. He later made our second trailer that I think was even more popular.
We're so happy with how they turned out. Trailers in general seem like a kind of weird tangential aspect to game development, but they've been really important in getting more people aware of the game.
E3 and GDC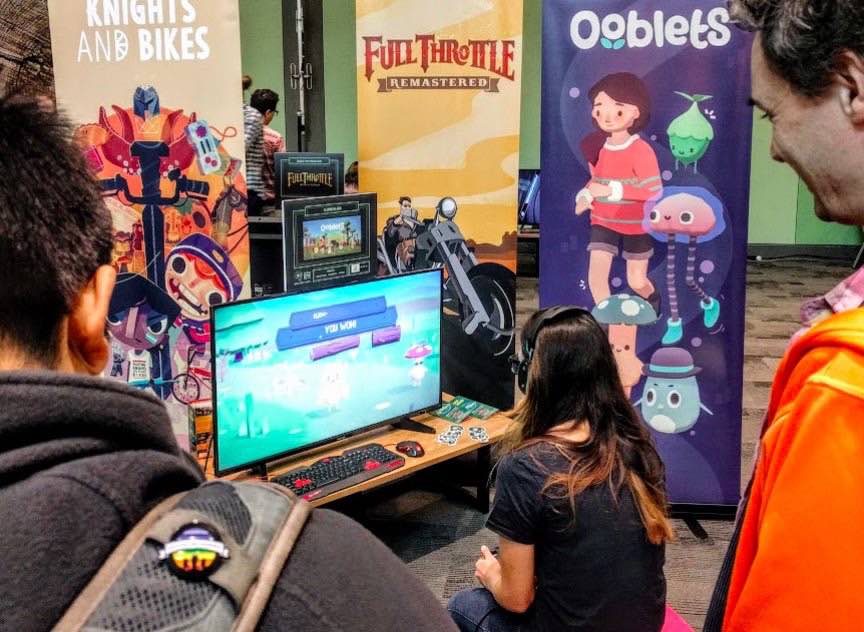 We showed the game off at E3 and GDC this year, which was not only a huge ego boost, but I think it opened up the game to a bigger audience. Big thanks to Double Fine, Xbox, and PC Gamer for inviting us to be a part of everything!
Steam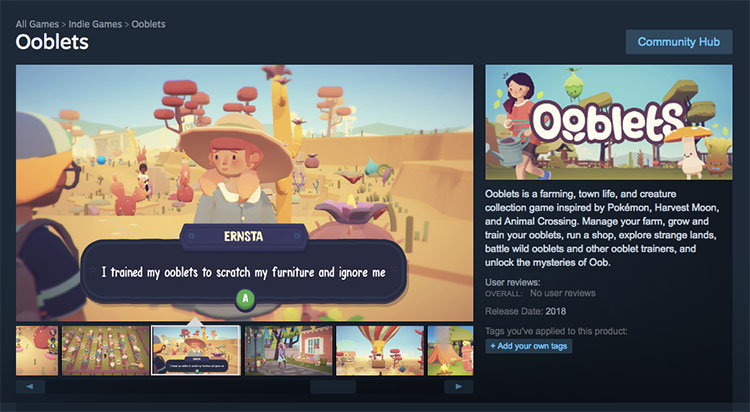 Valve invited us to have Ooblets on Steam, so we launched the store page to start taking in wishlists and were blown away at how many people were interested. If you haven't wishlisted the game yet, you should do it so you'll get an email notification when we launch the game.
Ben quit his job
A big part of how we funded development was through Ben keeping a day job throughout most of development. After a while, we realized that we both needed to be full time on Ooblets and we were in a financial position to take the plunge.
Merch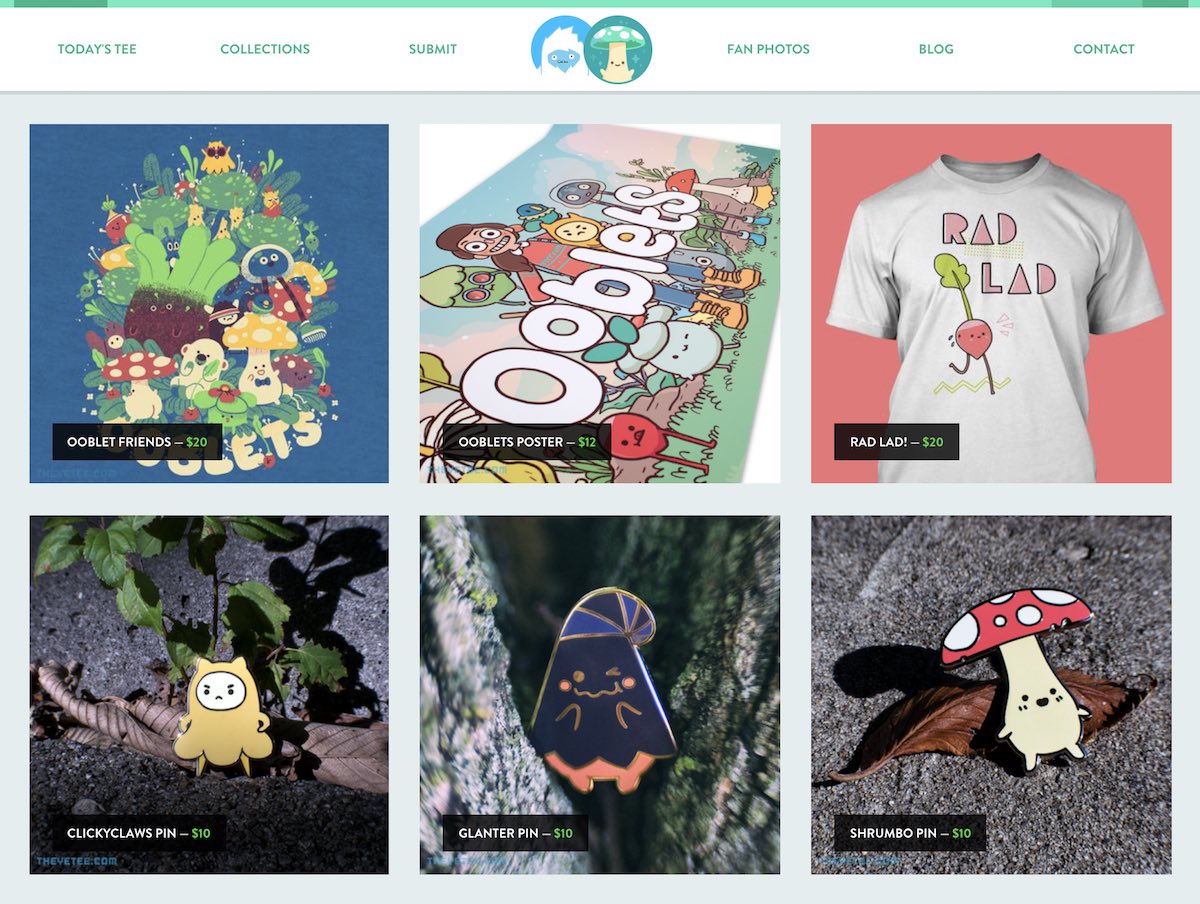 We worked with The Yetee to start offering Ooblets t-shirts, pins, stickers, and posters, which has been a lot of fun. Before we opened up the store, we'd be getting lots and lots of emails and messages from people asking about merch, so it's great to finally let everyone get their own little bit of Ooblets to hopefully tide them over until the game is released.
Oh also the game
The above might all sound like a lot, but the vast majority of our time has been working really hard at making the game. Let me try to list off a bunch of random stuff we did:
About a dozen new crops (we have too many now!)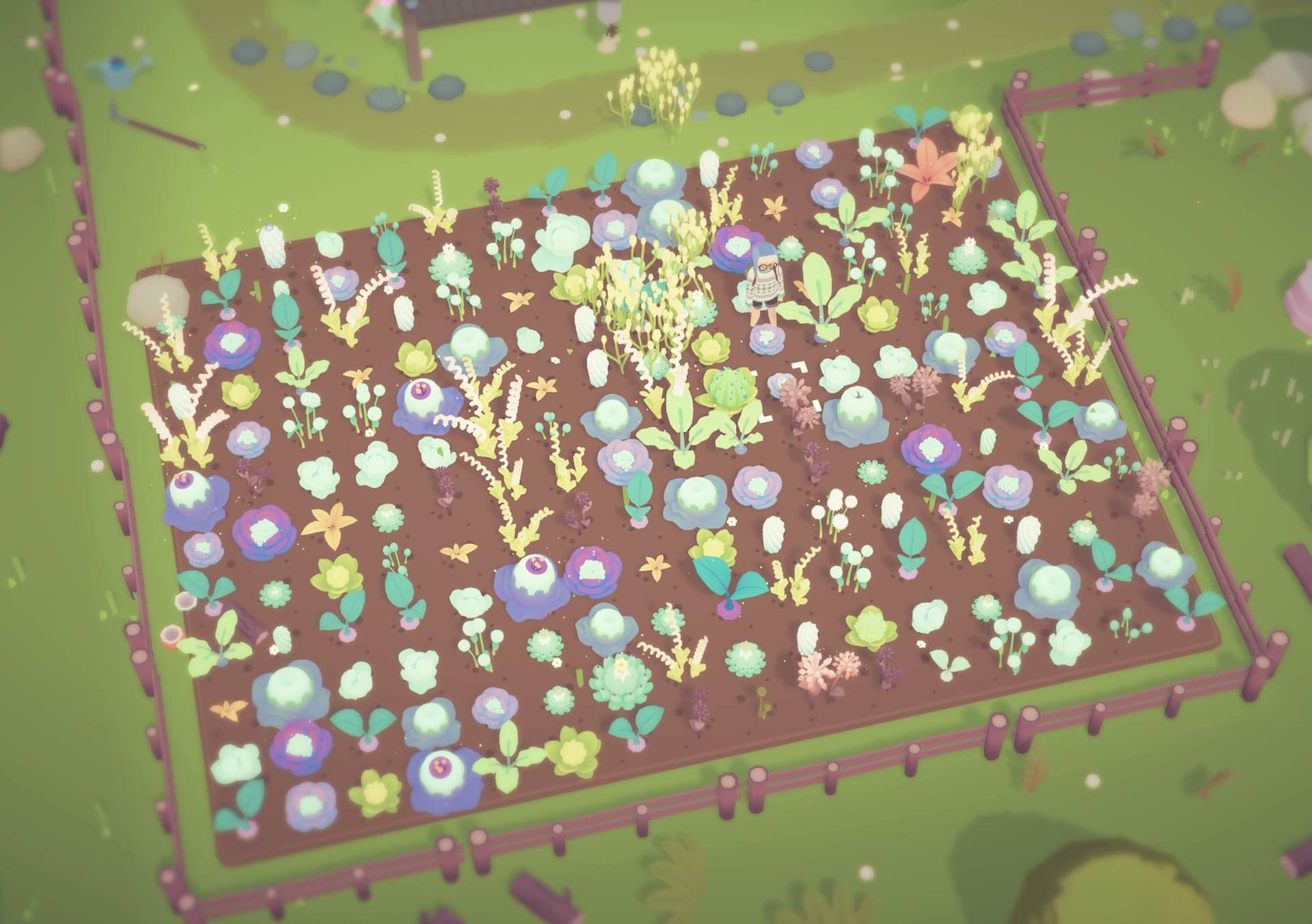 NPC and ooblet facial expressions
Furniture and object placement system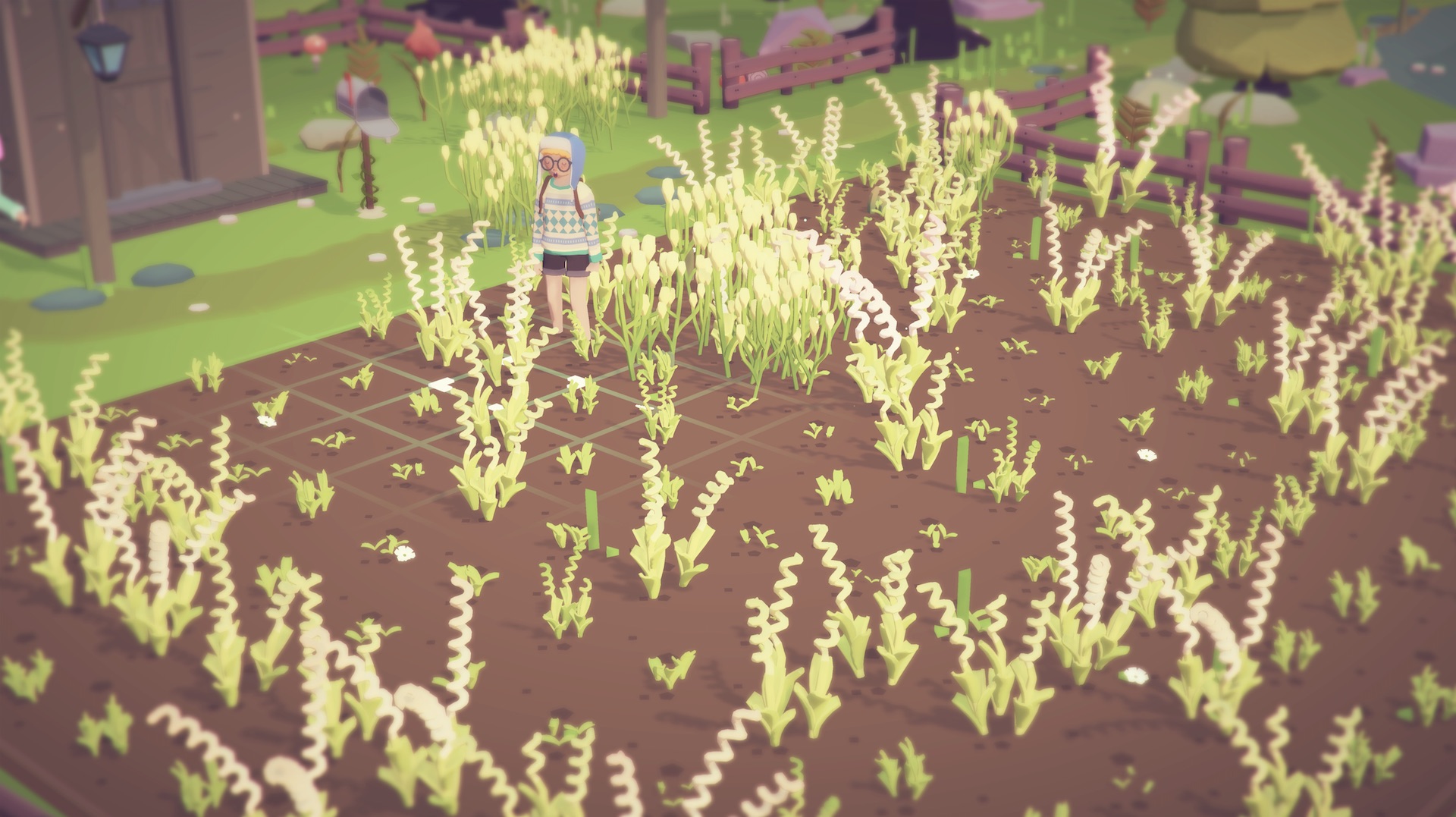 Furniture shop, cafe, town hall, sheriff's office, and more buildings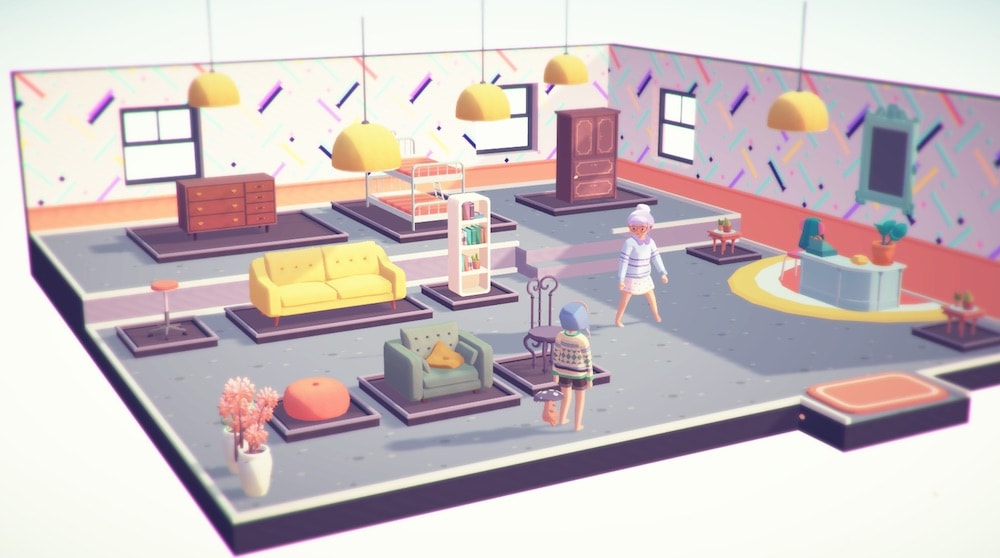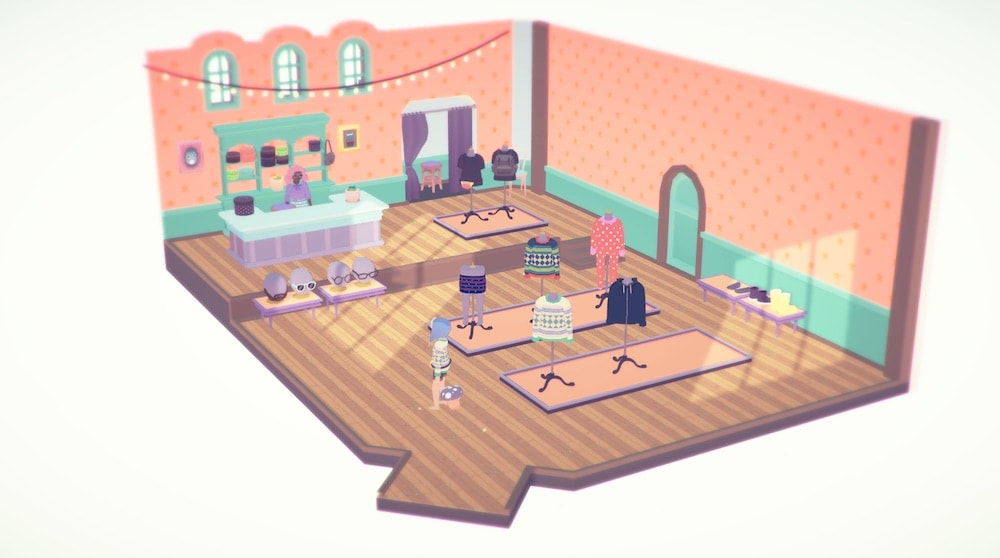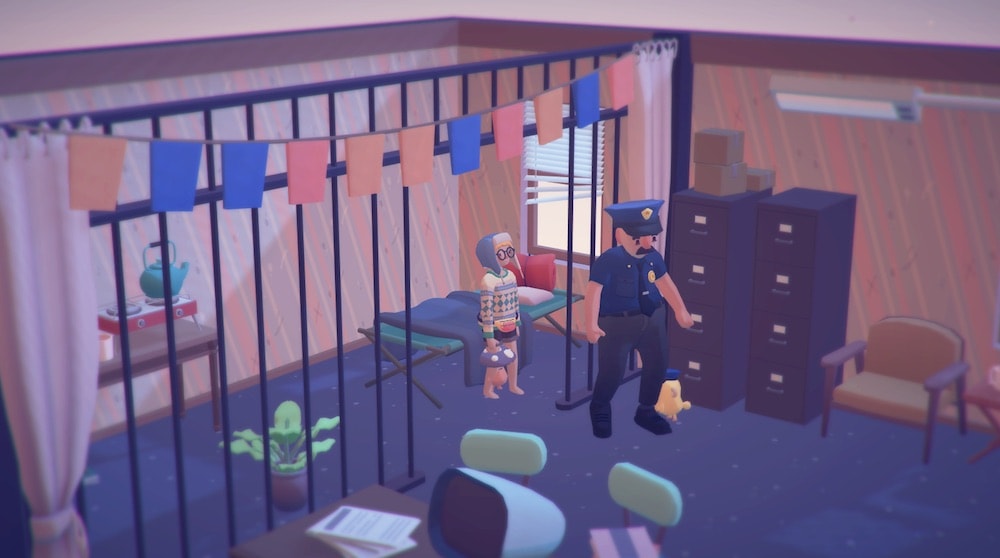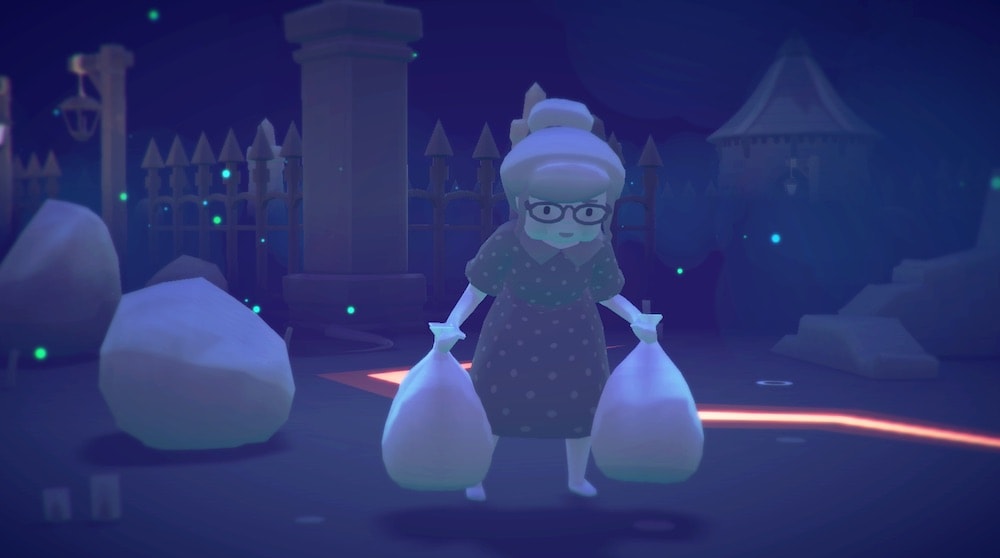 Badgetown houses and house interiors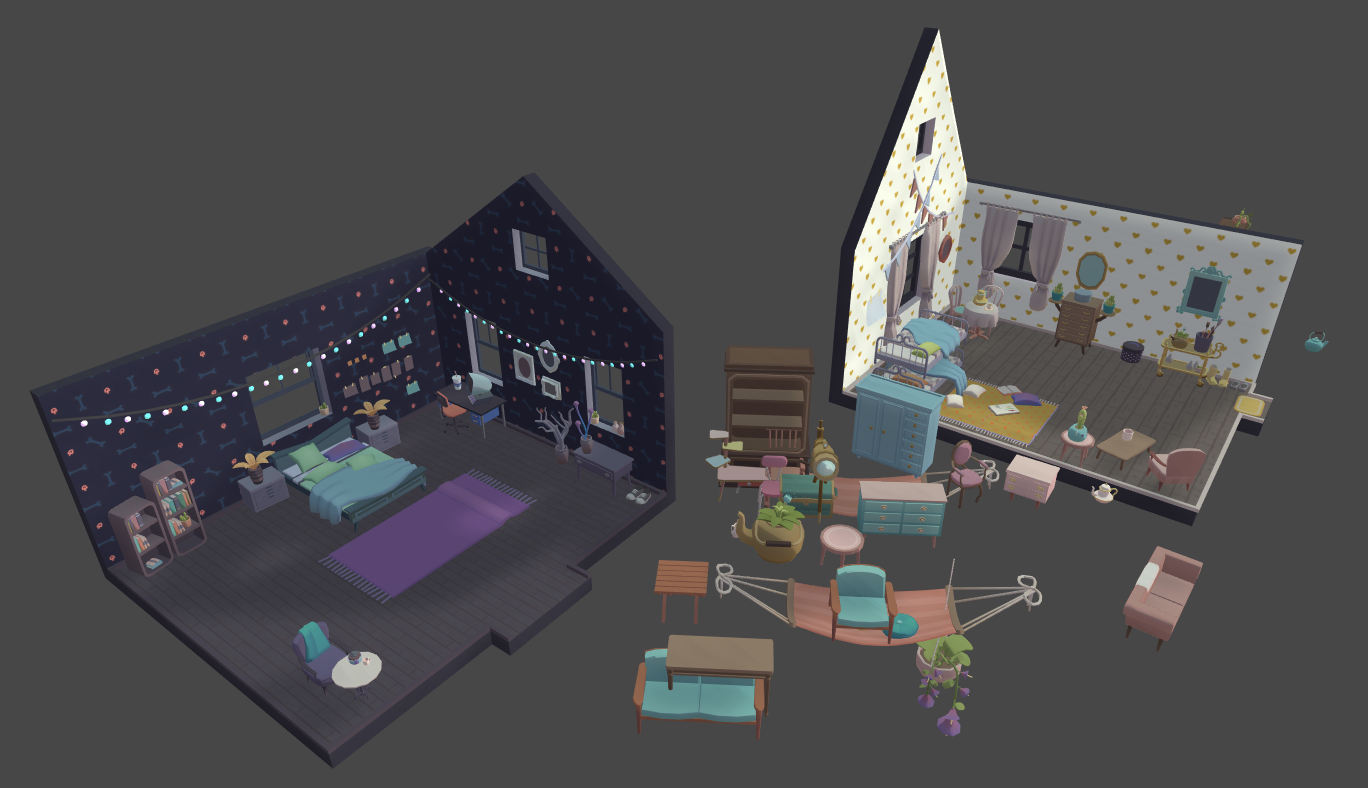 Clubhouse interiors and exteriors
NPC schedule system
Region selection overworld with balloon system
Fertilizer system for pre-leveling ooblets during growth
Ooblet herding behavior
Character customization and starting character selection
Battle arena system
Asset icon generator
Item pickups
Ooblet move unlocking
Controller support (although we've let kbm support kinda lapse in its place)
A bunch of new tracks from Slime Girls
And that's not nearly all of it! I can't really list everything or we'd be here all day. Check out all our past posts on ooblets.com and Patreon to see a lot more.
2018
We sort of took a break from being really active on social media near the end of the year to devote more time to development because we're really hoping to get the game out some time in 2018.
We've still got a mountain of work to do, but once we're a bit further along and less in constant panic mode (or if we get more used to constant panic mode) we'll be jumping back into the fray to try to get more people on the Ooblets train. We could definitely use your help in telling the world about Ooblets!
I hope you'll stick with us through our journey and I hope even more that you'll all enjoy the game once it's out.
Thank you so much for being a part of Ooblets, our past year, and our future!
Rebecca & Ben