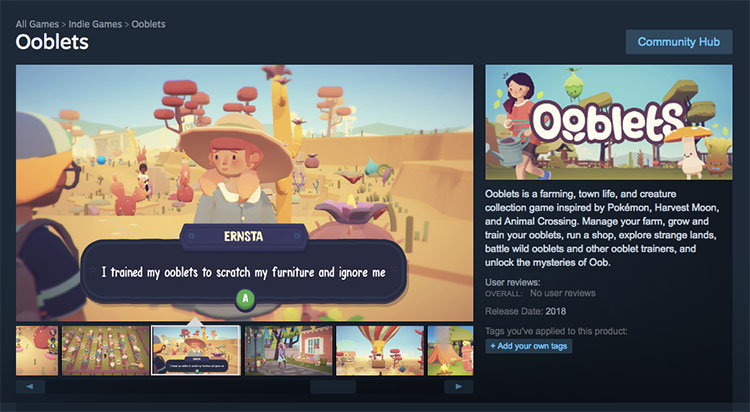 IT'S REAL! Get excited! (But don't get too excited, because the game is still planned for a 2018 release) Now we gots ourselves a Steam page so you can wishlist, follow, or just stare longingly at it.
On that page there's a lil button that's all like Add to your wishlist and I need you to CLICK. THAT. BUTTON. I know I'm asking for a lot of clicks of you but I think you're up to the task.

If you don't see that button, it's probably because you're not logged into Steam so you might definitely need to do that, too.
Once you wishlist the game, you'll be automatically emailed when it becomes available (some time next year).
We're super thankful to be invited to have Ooblets on Steam! This is the first time we've ever had a game on Steam, so it's a really big deal for us.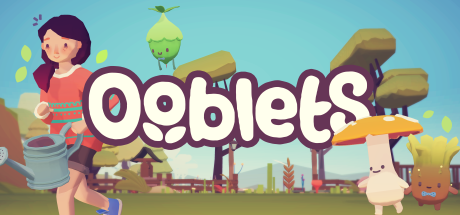 I don't know much about Steam Community Hubs but I'm looking forward to chattin with folks and sharing top secret development biz with you all on it and definitely not crying when people say mean things about the game…
We've got a lot of stuff going on over the next couple weeks so make sure you're following us on all the junk linked at the top right of this page to keep up with it all.